[fusion_builder_container background_color="" background_image="" background_parallax="none" enable_mobile="no" parallax_speed="0.3″ background_repeat="no-repeat" background_position="left top" video_url="" video_aspect_ratio="16:9″ video_webm="" video_mp4="" video_ogv="" video_preview_image="" overlay_color="" overlay_opacity="0.5″ video_mute="yes" video_loop="yes" fade="no" border_size="0px" border_color="" border_style="" padding_top="20″ padding_bottom="20″ padding_left="" padding_right="" hundred_percent="no" equal_height_columns="no" hide_on_mobile="no" menu_anchor="" class="" id=""][fusion_builder_row][fusion_builder_column type="1_1″ background_position="left top" background_color="" border_size="" border_color="" border_style="solid" spacing="yes" background_image="" background_repeat="no-repeat" padding="" margin_top="0px" margin_bottom="0px" class="" id="" animation_type="" animation_speed="0.3″ animation_direction="left" hide_on_mobile="no" center_content="no" min_height="none"][fusion_text]
Branding
Creating brand awareness via social media is the latest trend in marketing. Businesses are using social media to create a strong online presence by establishing authority and gaining trust of users via content and social media marketing. Facebook, Instagram, and Pinterest are just some of the more popular sites that businesses use to target a wider audience. Developing an environmentally responsible brand that factors price, quality and convenience, will continue to drive consumer spending, but sustainability will increasingly be part of the decision making process.[/fusion_text][/fusion_builder_column][/fusion_builder_row][/fusion_builder_container][fusion_builder_container hundred_percent="yes" overflow="visible" margin_top="20px" margin_bottom="20px" background_color="rgba(255,255,255,0)"][fusion_builder_row][fusion_builder_column type="1_1″ background_position="left top" background_color="" border_size="" border_color="" border_style="solid" spacing="yes" background_image="" background_repeat="no-repeat" padding="" margin_top="0px" margin_bottom="0px" class="" id="" animation_type="" animation_speed="0.3″ animation_direction="left" hide_on_mobile="no" center_content="no" min_height="none"][fusion_separator style_type="none" sep_color="" border_size="" icon="" icon_circle="" icon_circle_color="" width="" alignment="center" class="" id=""/][/fusion_builder_column][/fusion_builder_row][/fusion_builder_container][fusion_builder_container hundred_percent="yes" overflow="visible"][fusion_builder_row][fusion_builder_column type="2_3″ last="no" spacing="yes" center_content="no" hide_on_mobile="no" background_color="" background_image="" background_repeat="no-repeat" background_position="left top" hover_type="none" link="" border_position="all" border_size="0px" border_color="" border_style="" padding="" margin_top="" margin_bottom="" animation_type="" animation_direction="" animation_speed="0.1″ animation_offset="" class="" id=""][fusion_text]
Color
According to The Color Marketing Group, the key color for North America in 2016 is Uni-Blue. Uni-Blue is a new, directional blue that celebrates all genders and generations. It represents the continuum and connects spaces, people and ideas not only in life; but in color. It represents a sense of purity, value and saturation, unifying the mood captured in both contemporary and traditional. For 2017, The Color Marketing Group has chosen Thrive. Thrive is a fresh green symbolizing growth, strength, and endurance. This color conjures myriad possibilities. Moving forward is about energy, but power and longevity demand balance, and the hue is purposely balanced between light and dark; pale and strong. Thrive will carry us forward in positive steps and is expected to embrace home design, fashion, graphic design, and commercial design.[/fusion_text][/fusion_builder_column][fusion_builder_column type="1_3″ last="yes" spacing="yes" center_content="no" hide_on_mobile="no" background_color="" background_image="" background_repeat="no-repeat" background_position="left top" hover_type="none" link="" border_position="all" border_size="0px" border_color="" border_style="" padding="" margin_top="" margin_bottom="" animation_type="" animation_direction="" animation_speed="0.1″ animation_offset="" class="" id=""][fusion_imageframe lightbox="no" gallery_id="" lightbox_image="http://focusdesigninteriors.test/wp-content/uploads/2015/06/Trending1.png" style_type="none" hover_type="none" bordercolor="" bordersize="0px" borderradius="0″ stylecolor="" align="none" link="" linktarget="_self" animation_type="0″ animation_direction="down" animation_speed="0.1″ animation_offset="" hide_on_mobile="no" class="" id=""]
[/fusion_imageframe][/fusion_builder_column][fusion_builder_column type="1_1″ background_position="left top" background_color="" border_size="" border_color="" border_style="solid" spacing="yes" background_image="" background_repeat="no-repeat" padding="" margin_top="0px" margin_bottom="0px" class="" id="" animation_type="" animation_speed="0.3″ animation_direction="left" hide_on_mobile="no" center_content="no" min_height="none"][fusion_imageframe lightbox="no" gallery_id="" lightbox_image="" style_type="none" hover_type="none" bordercolor="" bordersize="0px" borderradius="0″ stylecolor="" align="none" link="" linktarget="_self" animation_type="0″ animation_direction="down" animation_speed="0.1″ animation_offset="" hide_on_mobile="no" class="" id=""]
[/fusion_imageframe][fusion_separator style_type="none" top_margin="30px" bottom_margin="30px" sep_color="" border_size="" icon="" icon_circle="" icon_circle_color="" width="" alignment="center" class="" id=""/][fusion_text]
Product
Eco-friendly designs and organic materials have replaced environmentally harmful products, without sacrificing comfort. Powered chairs can replace heavy, complex mechanisms by sensing the sitter's own body weight and the laws of physics to encourage movement, providing the most comfortable chair available. Companies can shrink their carbon footprint by utilizing task lights that use an advanced LED technology with a visually pleasing sustainable design.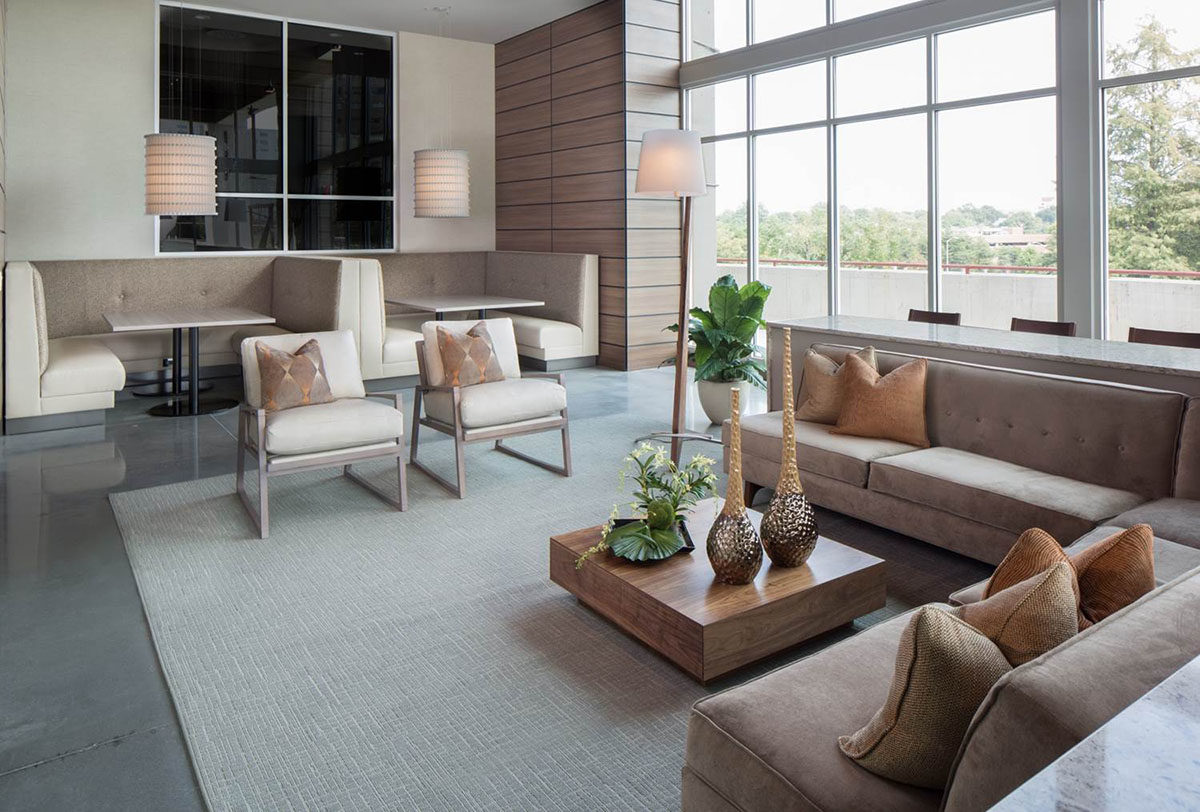 [/fusion_text][fusion_separator style_type="none" top_margin="30px" bottom_margin="30px" sep_color="" border_size="" icon="" icon_circle="" icon_circle_color="" width="" alignment="center" class="" id=""/][fusion_text]
Multi-Family
The Hotel industry drives the Multi-Family industry. What is drawing more attention to hotels, such as free computers in the lobby and electric car charging stations, is now becoming more frequent in multi-family communities. Business centers, meeting rooms, LED lighting and water savings programs are being implemented in multi-family developments due to their success in hotels. Communicable areas, such as indoor and outdoor bars, are currently trending for hotels and multi-family and make for an inviting area for residents.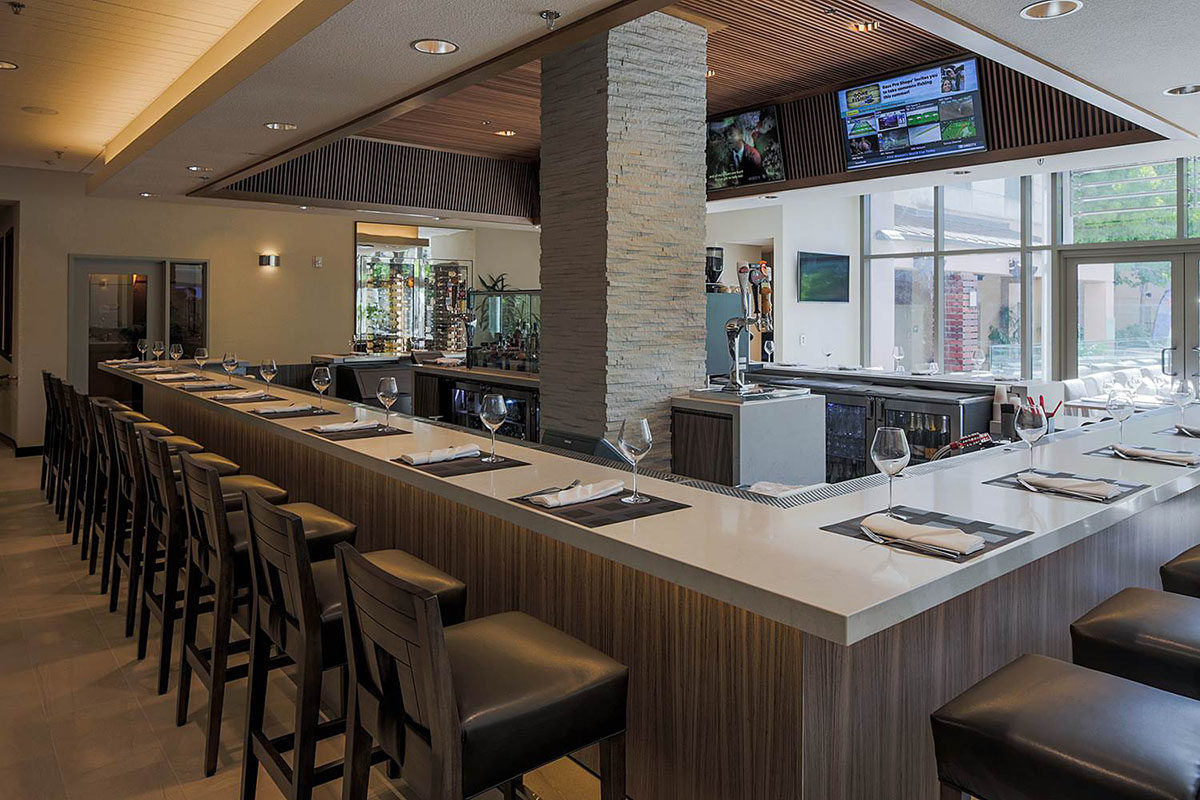 [/fusion_text][/fusion_builder_column][/fusion_builder_row][/fusion_builder_container]